After working within professional sailing for a couple of years. I have taken it upon myself to create a company specialising in providing the very best services to athletes and adventurers across a wide spectrum of sports. Working with some of the most respected names within sailing has allowed me to learn from the best what is required to run a successful campaign, obtain sponsorship and most importantly deliver results.
In 2010 I began working for Miranda Merron and Halvard Mabire. Halvard is arguably one of Frances most successful sailors and when partnered with Miranda the pair are certainly  one of Class 40's most successful partnership. After being involved from the very beginning I have had several roles including part of Campagne de Frances build team. Since then I went on to run the teams communications, helping to increase the already large fan base around the world as they competed in the GOR, The Atlantic cup, came first in the Quebec St Malo and second in the Normandy Channel race.
In 2011 I began work for Mike Golding Yacht Racing, as he launched his revamped open60 Gamesa (formally Ecover3) readying himself for his 4th participation in the world renowned Vendee Globe. Whilst with MGYR I was able to continue developing skills gained whilst learning all the time from one most successful and highly respected British sailors around.
Another highlight of 2011 was being able to be part of 40 degrees, and their TJV Campaign in which they sealed a fantastic podium position after only several days training.
2012 brought with it a trip to the states to work for America's premier sailing event – The Atlantic cup. A class 40 race from Charleston SC to Newport RI with a 4 day stop over in NYC. The whole event was a fantastic success, with the race obtaining staggering world wide Media results, top level competition and provided me with a different approach to marketing and race organisation. It is something I am very proud to be involved in and am looking forward to its next installment this may.
2012 also saw the beginning of The Plymouth sailing team. A team of youth sailors from Plymouth University all with the ambition to go into profession sailing. After months of planning our idea's came to fruition – driven by Marcel Herrera the team obtained sponsorship from German company Messe Frankfurt to compete in Sailing Arabia the Tour.
2013:
This February saw The Plymouth sailing team head to the Middle east for their first event. After several podiums the team came home with 5 trophies and full of enthusiasm for next years event.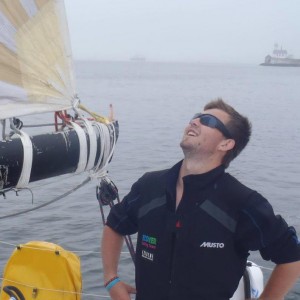 My Education
Winchcombe School
Cheltenham College
RAC/RAU – International Business Management